Video Downloader and Converter
---
Savenet is a free online ✔️Simple, ✔️Fast, ✔️HD, Video, Audio downloader and converter, With this tool user can download MP3 Music with high quality up to 320kbps, download MP4 Videos from Instagram or other social networks, Convert online videos to audio (MP3, M4A, WAV, AAC, WMA) or video (MP4, WEBM, AVI, MPG, MOV, WMV, KMV, M4V, 3GP).
What video quality is supported?
---
Most videos are in MP4 format as SD, HD, Full HD, 2K. The quality depends on the uploaded video file. If the creators uploaded it in 1080p, videos can be saved in the same quality. With this online video downloader users can download videos from Dailymotion, Facebook, Capcut, Instagram, Twitter, TikTok, etc from URLs. Download Videos MP4 formats, shows, cartoons, tutorials from the Internet.
What is the Best Savenet Video Downloader?
---
There are limitless video downloaders available on the internet. All the tools have different features so most people choose the savenet.app tool. it's a free video Downloader tool that helps you to download Shorts and long videos within seconds. Our online downloader gives a clean and straightforward interface which makes it easy to understand by users. and can easily download videos without a signup process.
Instructions
Copy video link you want to download.
Paste the Video link into the input box.
Click "Get Start" to search the video.
Click the "Download" button to get the video file.
Features
No registration required
Free and unlimited downloads
Most popular formats supported
Download Instagram Videos in HD
What Is Savenet?
---
Educational videos, music or entertaining clips, We frequently want to save and access them offline. Save for net is an online tool that allows users to download videos and audio from social websites. We will explore the features of Savnet, Download videos & music in their original resolution and quality.
Users need to fastest video downloading service, savenet.app is the best option to download online videos. it allows you to have options for choosing video qualities and resolutions as you prefer. savenet is the best option for downloading videos.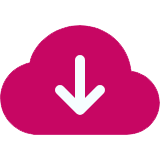 ---
Online Video Download
Savenet Download video, no need to install software and signup.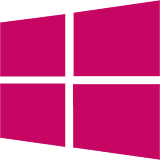 ---
Multiple Platforms
Download videos on almost all types of devices and systems Support.

---
Without Limitation
Download Instagram videos or MP3 audio unlimited.
Why Use save net
---
Save for net offers many features that make it a useful tool for downloading online videos and converting audio. Let's explore some important features:
Video Downloading
Our tool's main feature is to download videos from different social websites. It supports all video formats resolutions and allows users to select the quality format for downloading videos.
Supported Websites
Save net supports all social networks, including Facebook, Instagram, SoundCloud, and 40+ more social media platforms.
Advantages of Save net
Save for net is a simple user interface that makes video downloading easy. Its availability across multiple platforms and operating systems guarantees users may access its services whatever their device choices.
Offline Viewing
One of the primary advantages of using Save Net is the ability to access downloaded videos offline.
Frequent Questions 
(FAQ)
---
If you can't find the answer to your question, feel free to ask us through email or our contact page.
What does do savenet website?
Save Net allows to download any type of video directly to user's devices with just a single click. It is a free all In one video downloader with ultra fast download speed. Download Instagram videos as an MP4 in HD, ensuring high quality playback.
How do I use save net tool?
To save net tool, simply paste the URL of the video you want to download into the input field and click the "Get start" button. Then, select whichever quality and click the "download" button. The video will then be downloaded to your device in MP4 format. This is essentially a video to MP4 tool since it allows you to convert any Tweet to MP4. This tool is an all in one video saver.
How long does it take to download a video?
The vidoe download speed will depend on your internet connection and the video. However, our optimal and efficient savefrom video downloader should keep the download process relatively quick.
Can I download a Mp3 audio with savenet tool?
Yes! Save net is also a Twitter mp3 downloader, meaning you can download any mp3 music. Simply enter your favorite video link click on the "get start" button. Then select the quality you want to down the mp3 in and click "Download." Always remember, you can save any facebook reels or Instagram video as a mp3 or MP4 using this tool.
Where is my video saved after downloading?
On Android mobile and PC, videos are usually in the "Downloads" folder.
Is it safe to download videos from Social Platforms?
Yes, if you use savenet.app to download your videos or MP3, we guarantee all the files are safe and secure. Save Net prioritizes user privacy and does not store any personal information. Furthermore, all download links are directly from their CDN servers.
Do I have to pay for this Download Video service?
This service is completely free and has no download limits.
Is it legal to download videos?
Downloading videos for personal use is generally considered legal. However, it important to respect all copyrighted videos and not distribute, reproduce or monetize the downloaded content without permission from the owner. Always give proper credit to the original creator if you share or use the content in any way.
Do you need to sign in with your any account?
No, you don't need to log in to your account, Savenet Does not ask for any information from you, so you can download anything from online securely, anonymously.
How to download Videos on iOS or Android?
Save Net allows you to download videos on almost any device or platform. This means Users can download any video on iPhone, Android, iOS, Windows, Mac, or even Linux using savenet